These kind of posts are usually made during the Christmas holidays 😅. However! Coming into the new year I had quite an overwhelming feeling that turned me so anxious and doubtful. I couldn't really get my thoughts together? I'm still not completely sure why these feelings returned now, but instinct tells me it's the "new year, new me" pressure. Not only do we put this pressure on ourselves when trying to plan ahead, but we also get bombarded with it everywhere we look; better bodies to achieve, big trips to book in, new courses to sign up for, things to buy, money to invest, etc etc. And you know what? That pressure is very overrated. What good does it actually do? So I decided it was time to do reflections & intentions.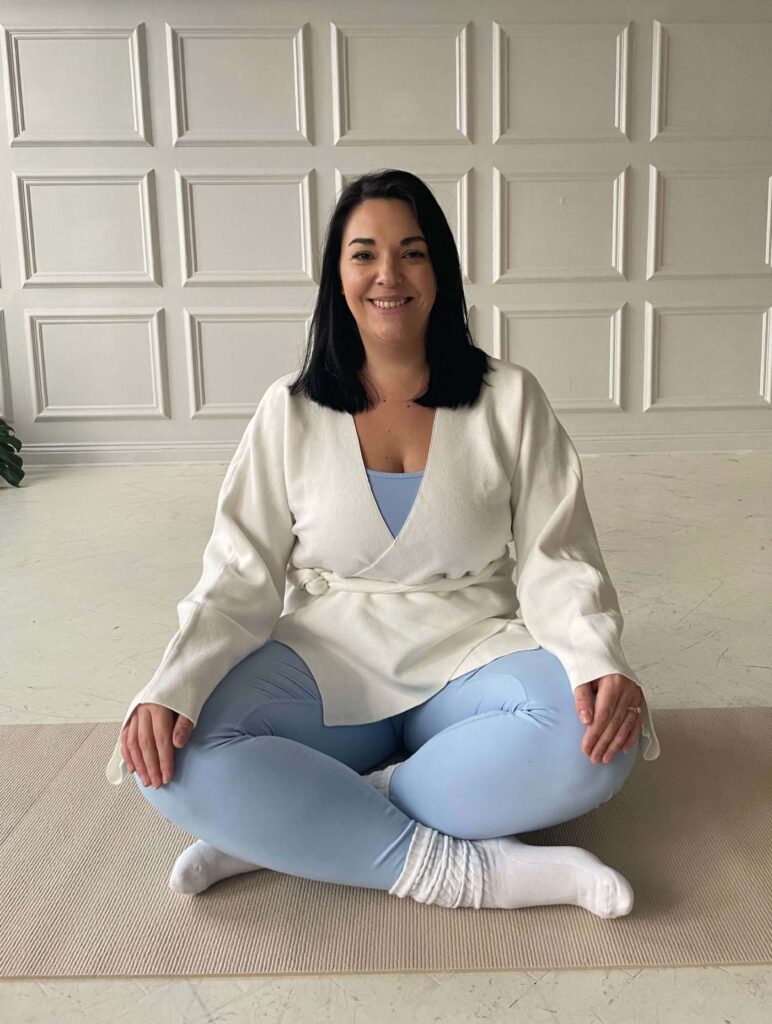 ONE STEP AT A TIME… MEDITATION
So, rather than start setting a bunch of goals and resolutions that I might or might not reach this year, I decided to start with one thing I've been wanting to do – meditate. When I did a self-growth course in the beginning of last year, we were taught to meditate. I started doing it almost daily and it truly changed my perspective and mindset. It fueled me with clarity and a deeper understanding about myself. Inner peace 😌. However, I didn't do it long enough for it to become a habit, so when things started to feel brighter I stopped meditating. I kept intending to get back into it (and I tried maybe a couple of times) but it never became a daily practice.
This year I therefore started with simply meditating in the morning! I prefer guided ones, so the one I have currently been doing to set my day beautifully is a short one by a Swedish influencer/entrepreneur Josefin Dahlberg (Disclaimer: it's in Swedish!):
To me, a meditation like this just makes me smile and feel all fuzzy inside 🥰 who doesn't want that?? I have a moment for myself, within myself. I can take the time to write down thoughts that come to me – any! Completely freely without any pressure of direction or sense-making. I can empty and clear my head and heart. I even started realizing that meditation helps me breathe with intention – deep breaths down to the heart that energizes my entire body. Whatever stressed gasps I normally take during the day do not even come close!
SET MYSELF UP FOR SUCCESS
So for now, to set myself up for success, I will do this at least 3 times per week – that is something I can keep up. Because that's the thing with goals and intentions; they have to be achievable! If we set a goal we actually feel is out of reach we will most likely get discouraged, lose our way, fall off and most likely feel like a failure. Let's instead set ourselves up for success, ride the wave of positive feelings that come with it and thrive! Everything will not change over a day, but with the small steps and changes we make we are on the right path.
OLD YEAR REFLECTIONS
Getting into the habit of meditating, I then decided to do a guided old year reflection & new year intention meditation/session. Georgie Stevenson who runs The Rise & Conquer podcast (which I truly love and find so much inspiration and motivation from) did one of these in November already, only I was drawn to do now. So I sat down on my usual spot, listened in, and started scribbling!
What did I achieve in 2021:
– GOT MY DRIVER'S LICENSE!!! 🙌 (something I had been dreading and working on for YEARS)
– Signed up for Georgie's self development course, finished it & found more of myself during it 💓
– Signed up for intensivept.se and started studying to become a licensed personal trainer & nutrition coach!
– Went to Greece with my love and had an amazing time 😌
– Met with fitness influencer and my workout inspirer Hanna Öberg, the amazing nutritionist and such warm person Paulina Suonvieri & the whole OWNU team when attending their event!
– Did the ipt practical weekend which I was soooo nervous for & even made new friends 🥰
– Did a completely random photoshoot for Josefin Dahlberg and Wellbration – WHAT?! WHO AM I??
– Learned so much about myself, what I want and dream of, and I just need to keep going! 🚀
– Started this website/blog and have kept posting, as well as on Instagram 😲
It was the year of daring and being brave! It was the year of getting outside my comfort zone! Despite everything else that happened in 2021 – WHAT. A. YEAR!!!
NEW YEAR INTENTIONS
What I want to achieve 2022:
– Finish my pt course & get my international license 💪
– Have my first 10 paying clients, help them achieve their goals & find a good routine with it 🥰
– Move abroad temporarily
– Listen even more inwards, to my wants & my intuition and believe more and more each day that I CAN and I DESERVE 💗
– Have better and healthier morning & nighttime routines 🧘‍♀️
– Finish books I've already started & those I want to read
– Be a ray of light to my family and those around me ⚡
– Keep my why in focus!
and a few more intentions but which I will keep to myself! 😜
Two mantras that I also want to keep with me are "Don't get it perfect, get it done" and "No one is me, that is my power". These are two things I really need to work on since I tend to nitpick things and procrastinate finishing, and then also not fully believing that I can and that I am enough. We are always enough!
If you'd like to do your own reflection & intention setting then you can find the podcast episode here:
MY REFLECTIONS & INTENTIONS TAKEAWAY
Life is N O W! Don't wait for the "right" opportunity or moment in life, because how do we even know when that will be? Life is unpredictable but life is a flow and if we do not take the opportunity to live it it will pass us by. I am so so proud of myself for having taken the many leaps I did last year, even if I was insanely nervous over many of them. I seriously thought I was going to throw up and run away seconds before my driving test 😅 but now I have my license and that freedom! The past year has been one full of reflection and inner growth, getting to know myself better, building my confidence and finally finding my own path – something I have yearned for for a very long time!
I seriously cannot wait to keep on doing the work in 2022! To keep on growing, to keep the new habits and to keep on living. Although, I am also going to take it one achievable step at a time. Going slow and trusting the process – I want these things to last!
I hope at least something here resonates with you, inspires you and motivates you to also search for your inner voice and intuition! When we feel good within, the rest follows. We owe it to ourselves to live our best lives 🙏
Much love, strength & joy,
Jo